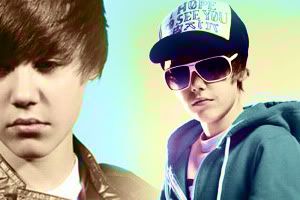 I'd like to start this by saying that I'm NOT a fan. I'm old enough to be his mommy, so I won't be giggling every time he sings 'baby, baby, baby ohhh...' but I have read so many dirty stuff on him the past days on Twitter that I decided to speak up.


I think it's just fine if you don't like his music, you are not forced to. But to hate the boy just because he is doing his music is either immature or really stupid.

In your opinion his music is corny, stupid, empty, blah blah blah... ok, but I have some news for you. Your opinion is not the only one that matters in the world. There are people that think the opposite.

You might say they are stupid 12-year-old teenagers that can't think properly.

How old is Justin again? I think he is doing something right if he is reaching the people around his age then. And you can't forget you were 12 years-old once in your life and you made pretty stupid choices too. These girls (and boys if there are) will grow up and look back at this point and will either feel ashamed of their choice of music or have fond memories of their teen days.

My point here is not to defend his music, it's to defend the person he is. I think it's alright not like the songs, just change channels when a clip shows up on TV or a song comes up on the radio, just don't hate the boy because he is more successful in his young life than you'll ever be in yours.